Standard power supply — Split power supply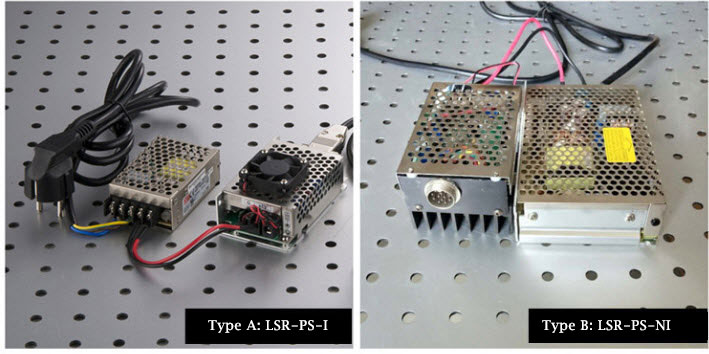 Standard power supply — Split power supply
The power supply is divided into two parts, one part is the voltage converter, and the other part is the laser drive circuit;
This type of power supply is also subdivided into several small models. They have the same structure and slightly different sizes.
The main two model sizes:
1. LSR-PS-I
Size: 100(L)*58(W)*32(H) mm3
Current: <3.5A
2. LSR-PS-NI
Size: 100(L)*70(W)*60(H) mm3
Current: <10A
We choose the appropriate model according to the needs of the laser.
Customers request to choose the specified model, you can contact us first.
The following is a physical picture for reference: