10W DPSS Laser 1064nm IR Lab Laser System CW/TTL/Analog
It is a 1064nm high power laser with heat sink at the bottom of the laser head. It adopts air cooling mode, with 2 cooling fans. The light outlet has a protective cover. The connector connecting the laser head to the power supply has a protective cover. When installing the laser, it needs to be unscrewed first. Let's check it now.
Remove the protection wire from the data cable interface first. The connector should be aligned with the pattern of the card slot. Unscrew the protective cover on the laser head.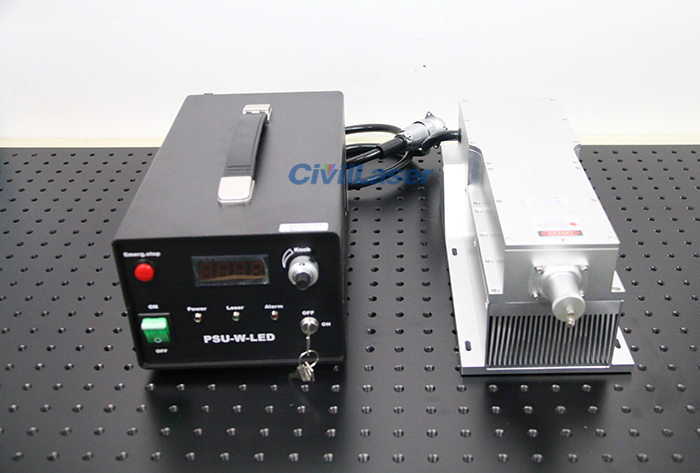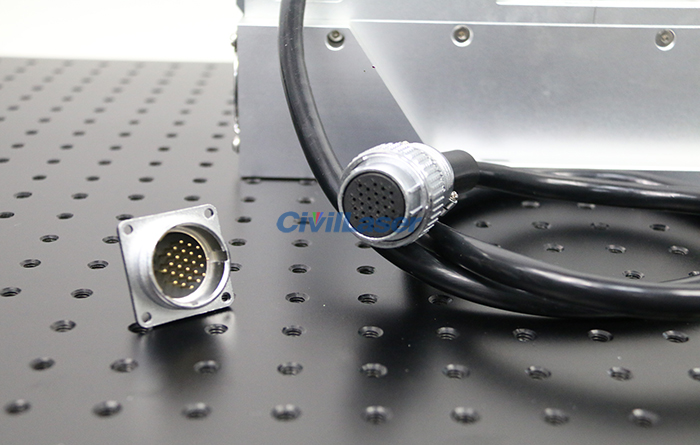 The modulation mode can be selected from the original TTL or Analog, and upgraded to be compatible with both.
When the key is turned ON, the laser starts to work. The knob is to adjust the current size, thereby adjusting the laser output power. Preheat for 1 to 5 minutes, and the laser power reaches the maximum value.