High Power Laser 435nm 18W Fiber Laser Source
This is a 435nm 18W high power blue laser coupled optical fiber. Its fiber is pluggable. The Adjustor button on the power supply is used to adjust the working current, and the laser output power can be adjusted by adjusting the current. The laser supports CW continuous working and Modulation working mode, which can be adjusted by the slider button on the back of the laser power supply.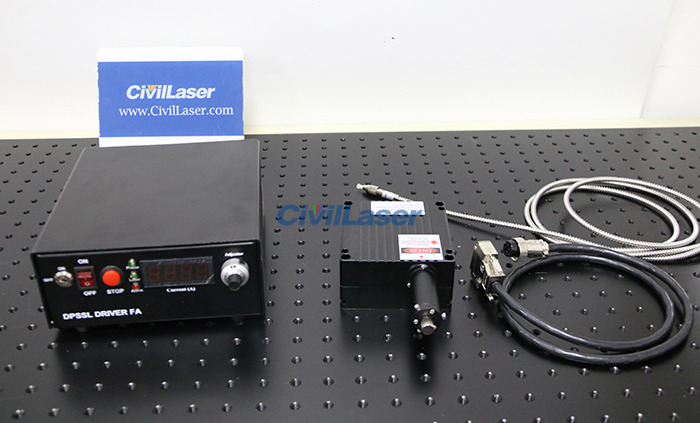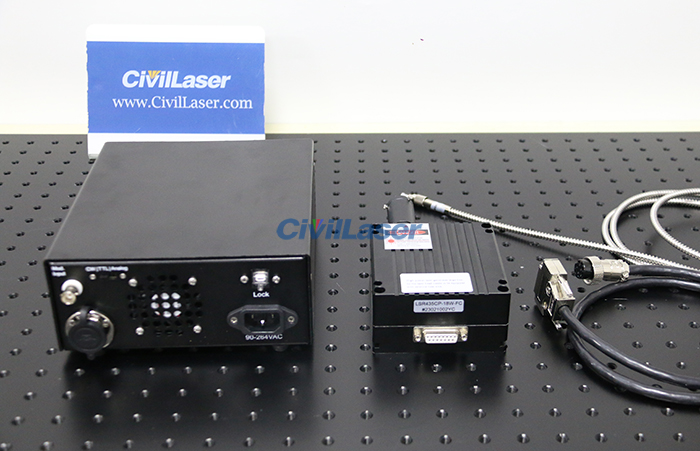 Laser output without fiber optic installed.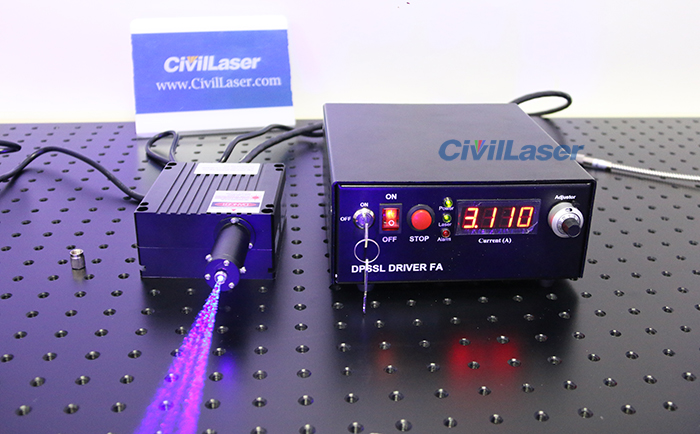 Laser output after installing the optical fiber.