81 Multi Grids Matrix Laser Diode Module
This is our best selling laser diode module. Its pattern is composed of 81 grids and a center point. The laser focal length is adjustable, which is convenient for different working distances. The red module is shown in the video, and the green laser and blue laser can also be customized. Let's check it now.
The actual effect projected on the wall.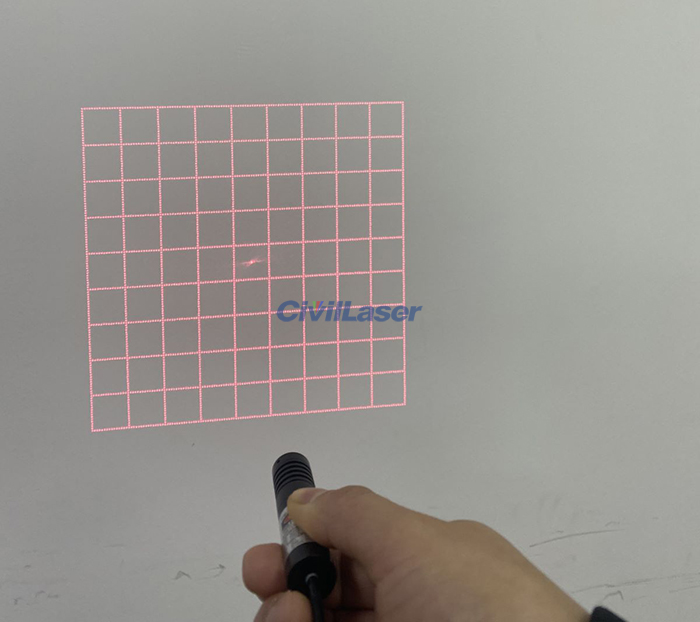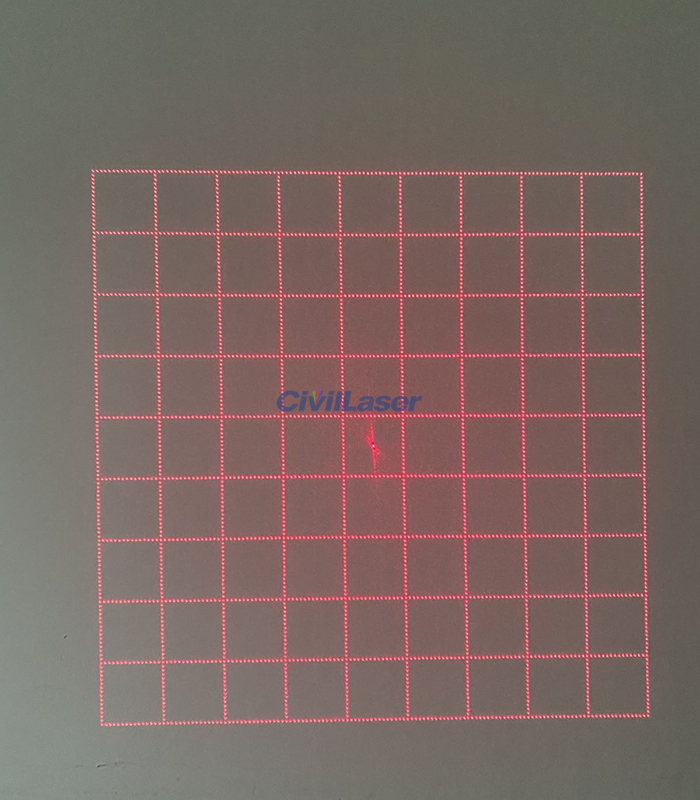 In addition, We also have laser modules for many other patterns. Please go to CivilLaser for more information.