785nm Narrow Linewidth Laser SMA905 Optical Fiber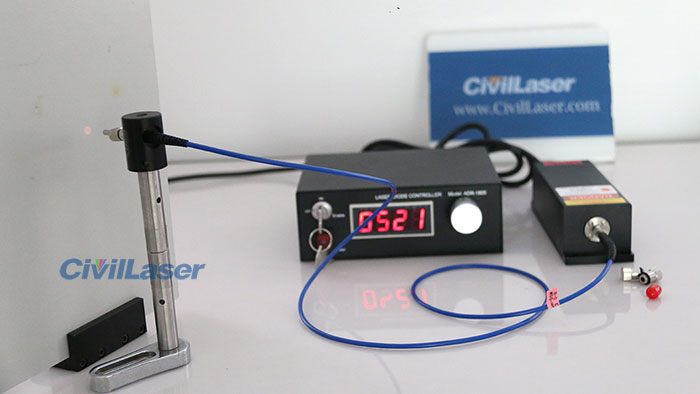 It's a 785nm near infrared narrow linewidth laser system. This laser system include a removeable optic fiber. We use SMA905 interface type for this fiber, and the Interface can be customized. The laser power supply has an LCD display, and a button that can adjust the power. It support CW and TTL modulation working mode. 785nm is a near-infrared laser, which is almost invisible. Let's check it now.
The laser's test data report & Laser stability test report: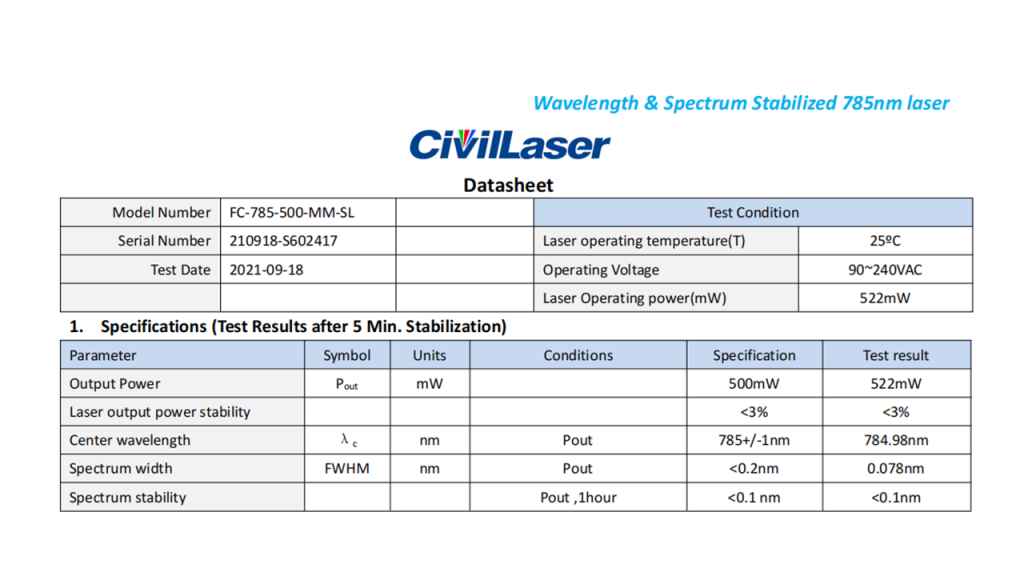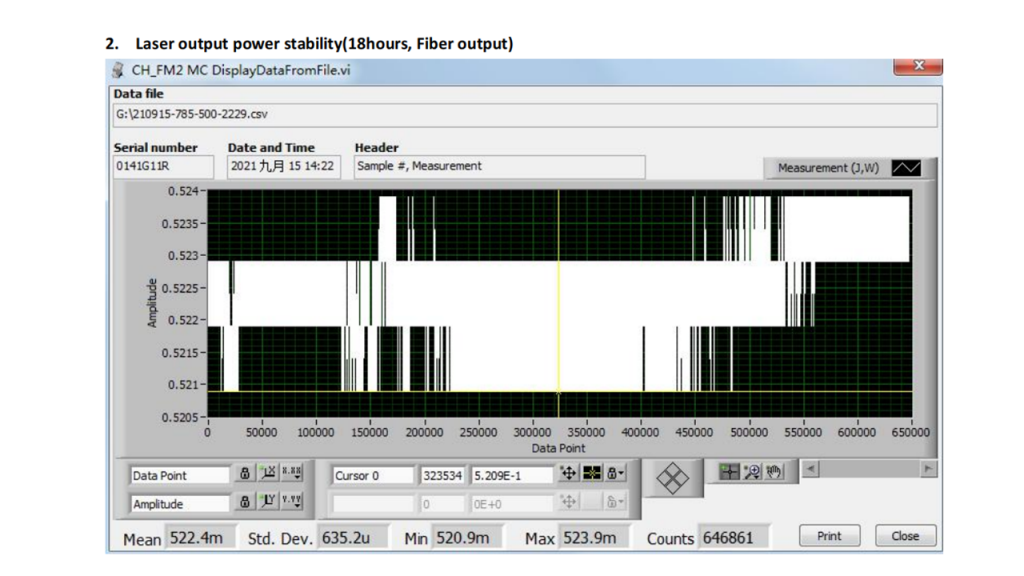 The spectrogram of 785nm 500mW 0.2nm narrow linewidth laser.