690nm All-in-one Lab Fiber Laser Source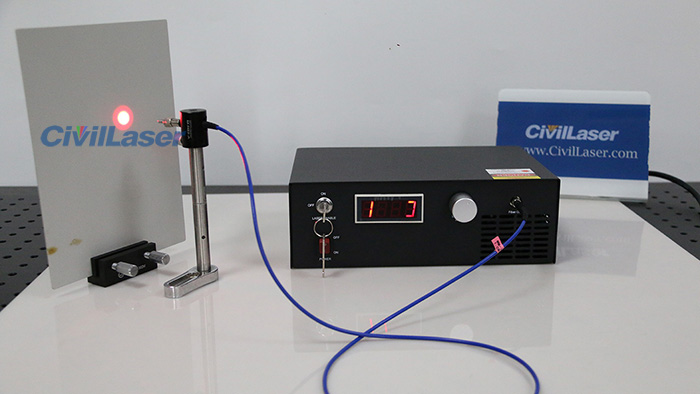 It's 690nm fiber coupled laser system. The output power can be adjusted from 1mW to 800mW. The optical fiber is pluggable. The SMA905 interface is used here, and the interface can be customized. Turn on the laser. Use the button control mode to adjust the laser to the maximum. Let's check it now.
Test report of 690nm 800mW FC laser.