635nm SM Fiber Coupled Laser Red Laser Beam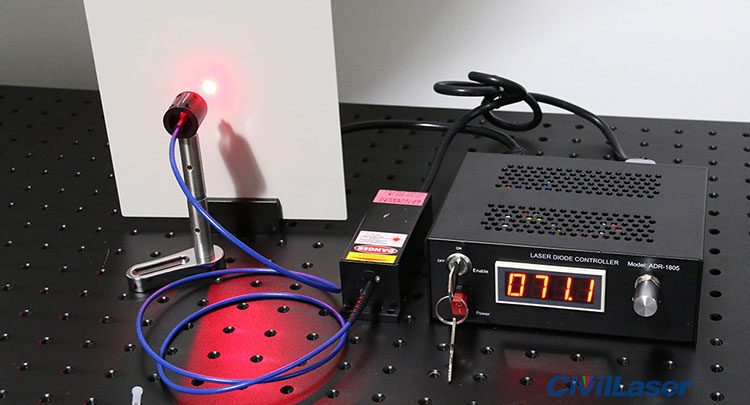 This video is from CivilLaser, it's a red fiber coupled laser, the wavelength is 635nm, and the max output power is 80mW, we coupled a single mode fiber to this laser. Let's check it now.
This product is for single mode fiber coupling of semiconductor laser,the stability of the output power of the fiber is good and the spot mode is TEM00 mode.The beam quality is very good, which can meet the requirement of high beam quality.