450nm Integrated Fiber Laser Output power Adjustable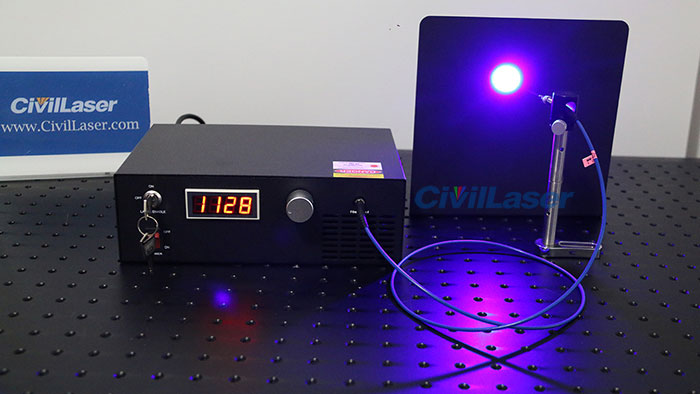 It's the 450nm 1200mW fiber coupled laser system. This is a integrated machine, the laser head and the power supply are integrated, not separate. The fiber interface can be customized. It can also add software control to adjust power. Let's check it now.
The function introduction of each part is shown in the figure.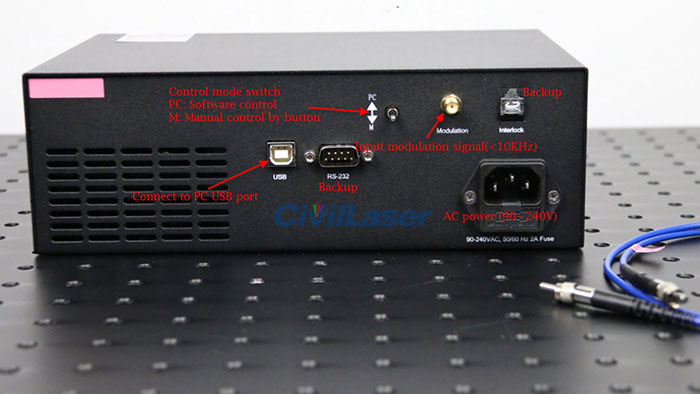 The test report data of the 450nm 1200mW fiber coupled laser system: