1528~1603nm 200mW Singlemode ASE Broadband Light Source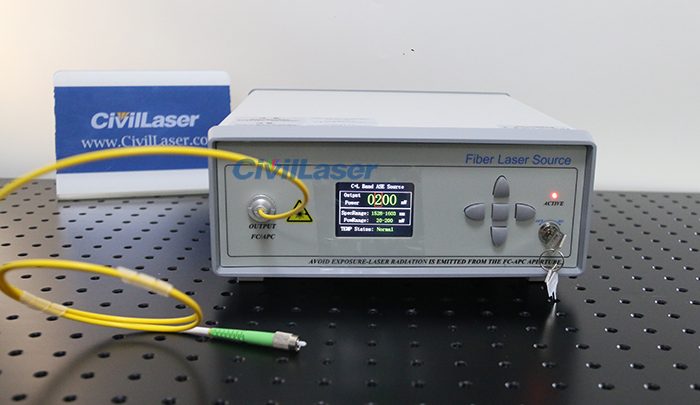 This is a benchtop ASE broadband light source with button control. This is the broadband light source of C+L Band, the wavelength range is 1528~1603nm. The power can be adjusted, and the adjustment accuracy is 1mW. The single-mode fiber is pluggable, and the interface is easily damaged. The fiber here is fixed and cannot be plugged. Let's check it now.
The back of the fuselage of the ASE light source supports a wide voltage range of 100~240V, with an RS232 interface, and can be customized for software control.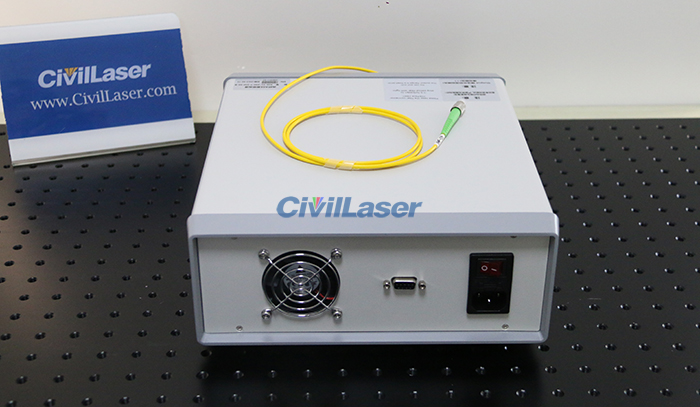 Test data report of 200mW ASE broadband light source (ASE-CL-200-SM-S6).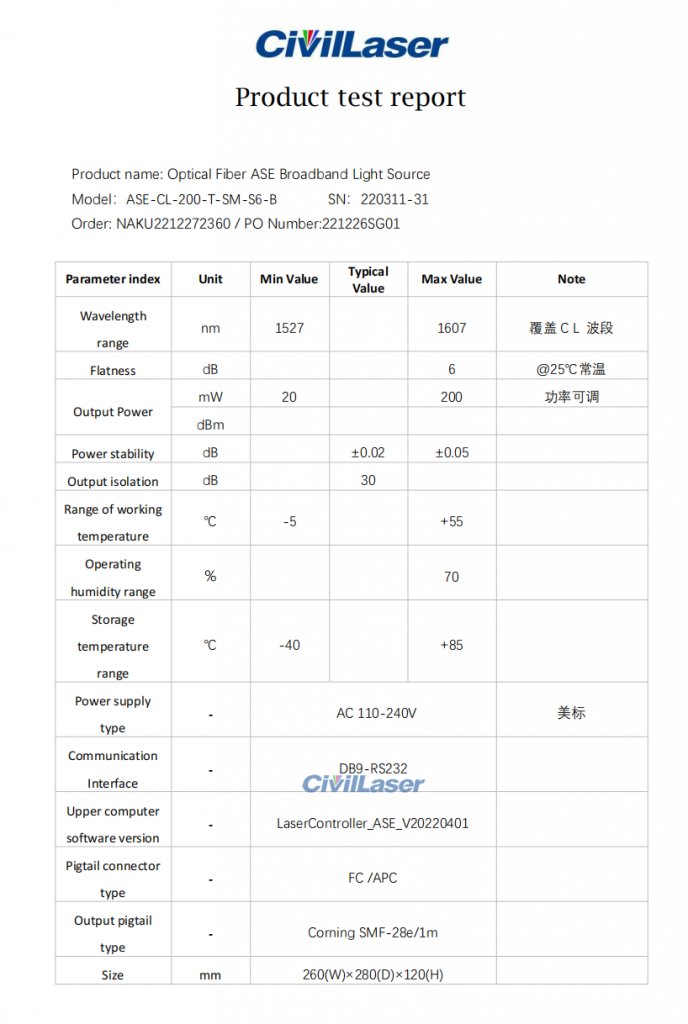 Here is the spectrogram. The flatness is <6dB.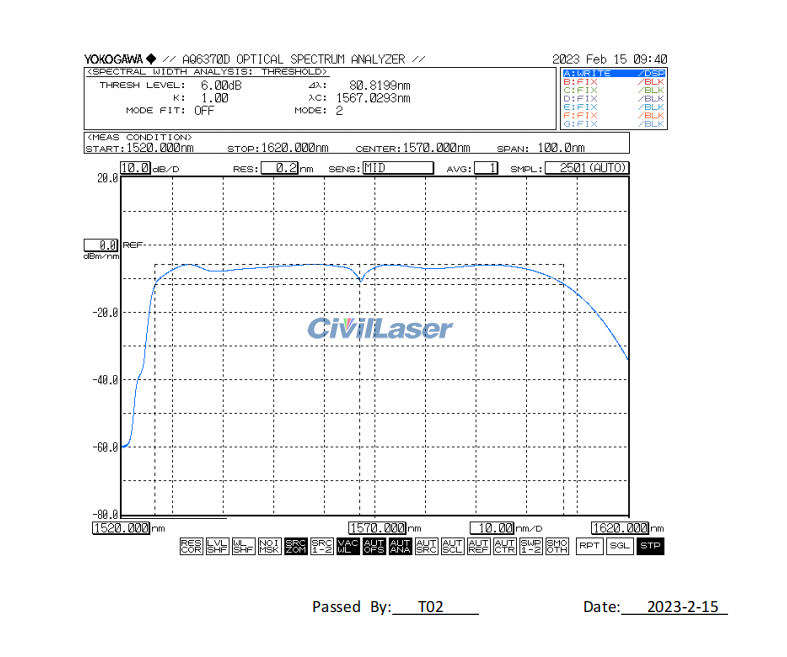 Instruction manual:
The LCD displays the power and wavelength range.
Press the middle square button to start setting the power.
The left and right keys are used to select the digit to be adjusted.
The up and down keys are used to adjust the size of the value.
Finally press the square button in the middle to confirm the settings.
Turn the key to ON, and the Active indicator lights up, indicating that the laser starts to output.
The laser in this band is infrared light, which is invisible to the human eye. Here, the infrared light-sensitive film is used to observe the light spot.